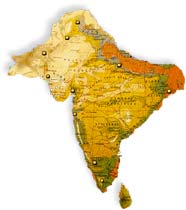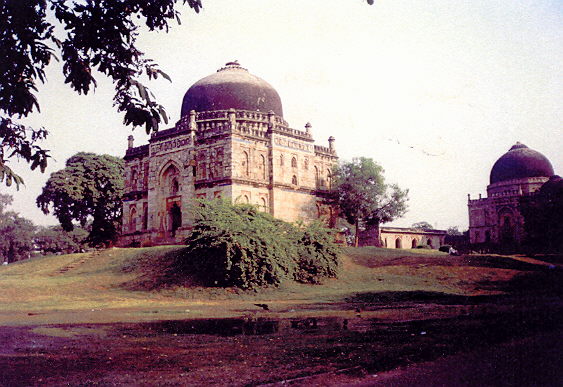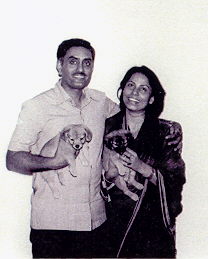 After more than 2 years of Recherches and Contacts, visites and photos with differents Kennels by her friend Mrs Nicole Mukohy to finaly find "Eaden of Ada" ! most of the dogs are not declared to the India Kennel Club. Nicole went also to the shows where she meet Mr Singh. All a year of discussions & explications, for the interess of Anne-Marie to import a native line to France.
and one day in 1994...
Anne-Marie Minotte arrived in New Delhi / India
to pick up her fabulous "Liza" ...
Eaden of Ada
Imported to France with FCI Pedigree
Pet name "Liza"
Born on the 22nd of april 1993
Breeder : Mr Y Singh - India
last clear eye examination the 7th December 2002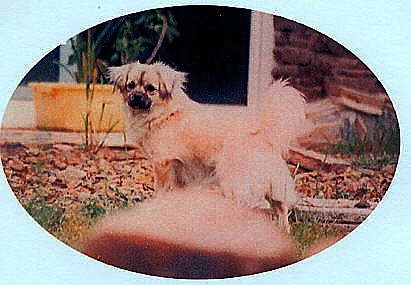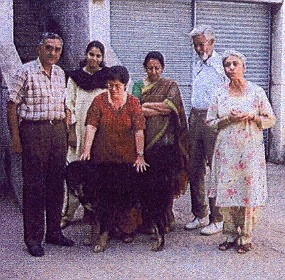 (Mr Singh, Mlle Rao, Mme Munta Khana, Mr Rao, Mme Singh
Mme Minotte et le dogue du Tibet )
Other Pictures of India Tibbies